David P. Koshinski, CPA
CEO of Investment Planners, Inc and
IPI Wealth Management, Inc.
When David laid out his vision more than 28 years ago, he planned to grow IPI using Integrity, Performance and Innovation.

Thank you for taking the time to learn more about Investment Planners, Inc. (IPI) and IPI Wealth Management, Inc. IPI references more than just our name. It also represents the foundations of the way in which we conduct our business: with Integrity, Performance and Innovation.
We are a boutique firm that places our financial professionals and their clients first in everything that we do. Our team works to provide our professionals with the highest level of service possible in the industry. We address and find solutions for their ever-evolving needs, approach every situation as high-priority and with utmost respect, strive to anticipate unexpressed needs and concerns, and devise and offer cutting-edge educational opportunities and training sessions to keep our finans current on the latest investments, regulatory issues, and industry trends.
Investment Planners, Inc. started with six financial professionals in 1987 and has grown to approximately 100 Registered Representatives over the past 28 years. IPI Wealth Management, the RIA, was founded in 1996 and was ranked in 2015 by Financial Times as one of the Top 300 Financial Advisers and by Financial Advisor magazine as one of the top 150 RIAs for total assets. Both Investment Planners and IPI Wealth have received many similar accolades throughout their histories.
Our reputation in the industry is strong, as an RBC Correspondent for more than 20 years and partners in custody with industry leaders, like Schwab Institutional and TD Ameritrade Institutional. Our partnerships with our financial professionals are even stronger. At IPI, we are dedicated to solutions for you and view our financial professionals as strategic business partners. We offer an open architecture, with multiple custodial platforms, that is responsive to the needs of our financial professionals and their clients. And, our compliance department helps you to avoid controversy, while maintaining the flexibility to support all business types and models: fee and commission business.
The growth of Investment Planners has not happened by chance. History has shown that financial professionals from across the country have joined IPI to become a part of the innovation that has branded IPI as a pioneer in Strategic Wealth Management™.
At IPI, we welcome a challenge. We strive each day to raise our levels of service and we embrace new goals while creating avenues to service a community of diverse and sophisticated professionals. In addition, IPI realizes that innovation alone is not enough to guarantee performance. Our superior customer service, tools to assist growth and business development, practice management instruction, and products and services focused around a philosophy of Strategic Lifestyle and Wealth Management have created partnerships and referrals that continue to generate growth and national recognition.
Our financial professionals are the best in the industry. Together we are family...creating a partnership that is increasingly awarded the title of being one of the best. That is how we do business.
Sincerely,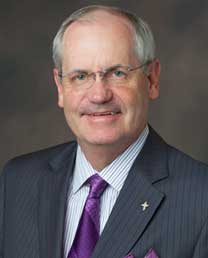 At Investment Planners, Inc. (IPI), integrity is key to the way we do business. Our integrity and independence enable us to deliver financial products and services with your best interests in mind. We view our relationship with you as a partnership to build your long-term financial security.
Working together, we can put your lifestyle and financial goals within reach.