IPI Wealth Connect Management Portal
A partnership with Salesforce provides the leading CRM interface for their clients to access custodian/clearing firms, data and form aggregators, portfolio management solutions, financial planning, document storage, compliance automation, and workflow management.
IPI Data Aggregation By Envestnet
Envestnet generates reports on trades, positions, balances, securities (including direct mutual funds and annuities), representatives, branches, products, and more.
Export reports in multiple formats for easy sharing, saving, or e-mail.
Embrace secure, on-demand, comprehensive and in-depth consolidated wealth reporting.
Secure web access for you and your clients
Performance Reporting
Envestnet
Your client's portfolios are monitored on an ongoing basis to ensure they remain on track toward achieving the targeted investment goals and objectives. Everything is designed to help strengthen the relationship of trust between the financial professional and the client.
Productivity Tools
Docupace
State-of-the-art document storage
Paperless office
Electronic transmission of documents to home office partners
Planning Solution

Web-based Wealth Management solutions for financial professionals
Clearing Platform
Investment Planners Inc has a clearing relationship with RBC Clearing & Custody.
Custody Platforms
This technology will allow you to meet the needs of your clients through a full spectrum of integrated trust, custody and clearing services. As an advocate for true open architecture and transparent pricing, you can provide the right services at a competitive price. Our custodians include: RBC, Schwab Institutional, and TD Ameritrade Institutional.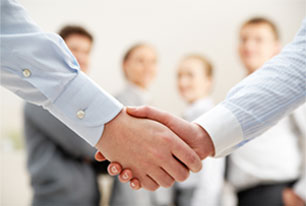 For over 25 years, IPI has been dedicated to providing a "Gold Standard" in service to our financial professional business partners.
We strive to build successful partnerships which encourage the sharing of ideas and talents for the good of all. We are committed to ensuring your significant future.