Integrity
High Moral Character - Consistency of Commitment
At Investment Planners, Inc. (IPI), integrity is key to the way we do business. Our integrity and independence enable us to deliver financial products and services with your best interests in mind. We view our relationship with you as a partnership to build your long-term financial security. Working together, we can put your lifestyle and financial goals within reach. Retirement. Vacation home. College funding. Business expansion. Whatever goals you have in mind, IPI will focus on the details so you can enjoy the rewards.
Performance
Achieving Goals for Clients
We believe performance is more than your return on investment, it is making sure you are meeting your lifestyle goals along the way. That is why our financial planning process starts by getting to know you personally. We will identify your values, concerns, and goals to carefully construct a personalized financial plan that performs for you while minimizing risk and increasing financial security. This helps us make recommendations you are comfortable with and helps prepare you financially for upcoming life events.
To keep our partnership strong, we may update you through a few different methods, such as seminars, newsletters, and annual reviews. This two-way communication ensures that you understand how your assets are being managed and informs us about changes in your life so we can make adjustments to your plan as needed.
Innovation
Philosophy - Execution
We use the latest technology to enhance the personalized service you receive, not to replace it. Our innovative tools help us provide comprehensive trading services, compare mutual funds, and deliver customized financial plans. But, technology is not the only innovative tool we use. Our team looks at things differently, too; taking into consideration the lifestyle you have now and looking into the future to help you visualize your goals. We then apply our exclusive Strategic Lifestyle & Wealth Management™ philosophy to your situation.
Thank you for choosing IPI. We look forward to working with you!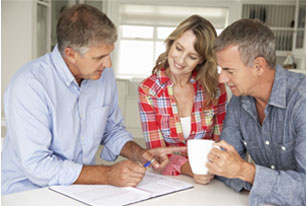 We Would Love To Hear From You
The team at Investment Planners Inc. is happy to answer any questions or comments you may have about our services.
Contact Us