Investment Products
You can access a full range of institutional-caliber investment products to meet your clients' needs with all custodial partners, including:
Equities — Domestic and foreign securities and prime brokerage and trade away services.
Fixed income — Including US Treasury issues, Government agency and mortgage-backed securities, REITs, Corporate/Municipal bonds, and cash investments.
Mutual Funds and ETFs — More than 13,000 mutual funds, including over 11,000 no-transaction-fee funds, and a broad range of ETFs
Wealth Management and Retirement Products
In addition to investment products, you can meet your clients' more complex investment, education, and retirement needs.
Managed Account Services
Access a depth and breadth of flexible managed account solutions and outsourcing services.
Managed Account Platform
Bundled – single contract including: research, performance reporting, broad manager & strategy selection

Open-architecture – contract directly with any money manager you choose on our managed platforms platform at RBC, Schwab and TDA

Turnkey Asset Management Providers
Mutual Fund and ETF Wraps- Russell Model Strategies
Multi-Strategy Portfolios- RBC Dynamic Portfolios
Unified Managed Accounts- Parametric and PlaceMark
Sales support and back-office functions
Trust Asset Services
Tax-advantaged investment choices for affluent clients.
Personal Trust Reporting Services
Administrative Trustee Services, provided by RBC Trust ,Charles Schwab Bank, Schwab Charitable
Structured Products
Ability to create investment strategies that meet specific needs of investors, particularly those who own concentrated stock holdings.
Equity collars
Variable prepaid forwards
Equity-linked CDs
Exchange funds
Structured notes
Alternative Investment Source- Private Non-traded REIT's, Hedge Funds
All custody platforms provide enhanced custodial and shareholder services to a number of alternative investment funds registered under the Investment Company Act or the Commodity Exchange Act.

RBC Alternative Research, Schwab Alternative Investment Source™, and TDA Alternative
An experienced, dedicated operations service team
Monthly valuation reporting (weekly for some funds)
Consolidated client statements that include alternative investments on the same statement as other holdings
Retirement Accounts & Educational Accounts
Tax-advantaged products to help clients achieve retirement goals and save for college education expenses.
Individual Retirement Accounts
Employer-sponsored Retirement Plans including 401(k) Plans
Small-business Accounts: Qualified Retirement Plans (QRP), SEP IRA, SIMPLE IRA; Defined Benefit Plans
403(b)(7) Account
529 College Savings Plan
Education Savings Accounts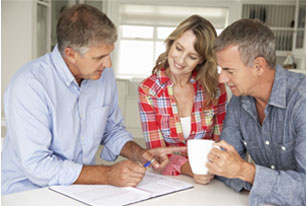 We Would Love To Hear From You
The team at Investment Planners Inc. is happy to answer any questions or comments you may have about our services.
Contact Us