Chamblin joins IPI as Director of Administration
back
News:
Chamblin joins IPI as Director of Administration
Jun 01, 2015
DECATUR ‐‐ Investment Planners, Inc. announced today that Josh Chamblin has joined the IPI home office in Decatur as the director of administration.
Chamblin holds a bachelor of science degree in business administration from Northwestern State University and comes to IPI with more than 20 years of leadership experience, including eight years of service in the United States Marine Corps.
As the director of administration at IPI, his duties and tasks will include: project management, recruiting, budgeting and contracts negotiations.
Before joining IPI, Chamblin was the business development manager of staffing and recruiting company, Workforce One, LLC. His former titles include director of human resources, workforce development manager, and technical recruiter. Chamblin has leadership experience in organizations with more than 4,000 personnel and he has specialized experience in recruiting and personnel development.
After living in Lafayette, La. for the past 16 years, Chamblin is returning to his hometown of Decatur. He brands himself as an inspirational leader who specializes in strengthening the productivity and profitability of organizations through cost containment, leadership and people development.
Dave Koshinski, president of Investment Planners, Inc., states, "We could not be more pleased to add Josh Chamblin to the IPI family and home office team. I have known Josh for many years and could not be more confident that his work ethic, integrity and professionalism are the perfect fit as we take Investment Planners to the next level. I look forward to introducing you to Josh, and I am excited for what the future holds."
---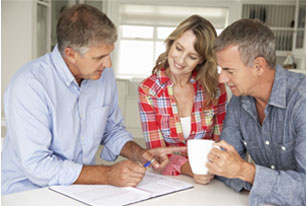 We Would Love To Hear From You
The team at Investment Planners Inc. is happy to answer any questions or comments you may have about our services.
Contact Us