Financial Times Recognizes IPI Wealth Management
back
News:
Financial Times Recognizes IPI Wealth Management
Jul 14, 2014
DECATUR -- IPI Wealth Management, a top independent advisory firm offering solutions for investment and asset management, as well as wealth advisory services for high-net-worth accounts, has been named to the Financial Times Top 300 registered investment advisers ranking.
The Financial Times is one of the worlds' leading business news organizations for the financial industry. Annually, Financial Times conducts a quantifiable and objective review of over 2,000 SEC registered investment advisers to determine which registered investment advisers should be named to its Top 300 listing. This designation places IPI Wealth Management among an elite group of registered investment advisers firms. The "average" firm on the list has been in existence for 24 years, manages $2.8 billion and saw its assets under management rise 23 percent in 2013.
"Financial Times is recognized worldwide for its insight, influence and knowledge of the industry. To be acknowledged for our dedication to our clients and to be noted in the ranking of the Top 300 RIAs is a great honor," said David P. Koshinski, President/CEO of Investment Planners and IPI Wealth Management. "The recognition from Financial Times reinforces that IPI is among the nation's very best firms."
IPI Wealth Management, Inc. is an independent SEC registered investment adviser based in Decatur. The firm partners with high-caliber financial advisors who are looking to expand their capabilities in meeting their client's needs. IPI Wealth Management is one of the fastest growing wealth management firms in the United States and was named in 2008 as a top 10 Fastest Growing Firms by Financial Advisor magazine.
For more information, visit IPI Wealth Management online at www.investment-planners.com.
---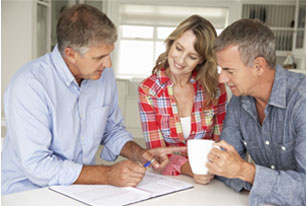 We Would Love To Hear From You
The team at Investment Planners Inc. is happy to answer any questions or comments you may have about our services.
Contact Us