IPI Wealth Management Creates Decatur Team
back
News:
IPI Wealth Management Creates Decatur Team
Sep 29, 2014
DECATUR – IPI Wealth Management has announced the creation of a Decatur IPI Wealth Management Team to meet the growing needs of its Decatur clients.
The team consists of IPI advisors Tomas Ealy of Champaign, John Foley of Savoy, Jeff Secord of Bloomington, Caleb Smoes of Champaign and James Minton of Decatur.
"The creation of the Decatur IPI Wealth Management Team is a game-booster for our city and the surrounding area. By combining the proven strengths of these advisors with the distinctive investment management capabilities of IPI, we are filling a void in the community," said David P. Koshinski, Investment Planners and IPI Wealth Management's president and CEO.
"Joining forces will allow us to leverage the team's investment expertise, deliver innovative wealth advisory services, and provide the best of class advising relationship the clients have been missing."
This combined team currently manages approximately $490 million in client assets under management and advisement. The advisors will continue maintaining their current offices, while also spending time in the Decatur office, located at 226 W. Eldorado St.
IPI Wealth Management, Inc. is an independent SEC Registered Investment Adviser based in Decatur. The firm partners with high-caliber financial advisors who are looking to expand their capabilities in meeting their client's needs.
IPI Wealth Management is one of the fastest growing wealth management firms in the United States and was named in 2008 as a top 10 Fastest Growing Firms by Financial Advisor Magazine.
For more information, visit IPI Wealth Management online at www.investment-planners.com.
---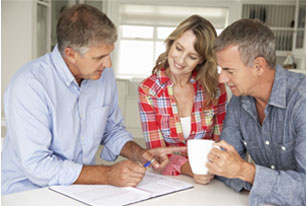 We Would Love To Hear From You
The team at Investment Planners Inc. is happy to answer any questions or comments you may have about our services.
Contact Us