IPI Wealth Management Named Top 300 Registered Investment Adviser (RIA)
back
News:
IPI Wealth Management Named Top 300 Registered Investment Adviser (RIA)
Jul 23, 2015
IPI Wealth Management, a top independent advisory firm offering solutions for investment and asset management, as well as wealth advisory services for high-­net-­worth accounts, announced today they have been ranked in the 2015 Financial Times as a Top 300 Registered Investment Adviser (RIA). The Financial Times (FT) is one of the world's leading business news and information organizations and this is the publication's second annual Financial Times 300 Top Registered Investment Advisers listing. The FT 300 listing provides a view of the best Registered Investment Advisers across the US.
To qualify for the list, RIAs had to have at least $300 million in assets under management (AUM) and be registered with the Securities and Exchange Commission (SEC). Additionally, at least 25% of the firm's AUM had to be from individual investors. After review of a comprehensive application, The Financial Times researched and narrowed the applicants to the top 300 firms.
"It is a privilege to receive this continued recognition and to remain coupled with this elite group of financial advisory professionals," said David Koshinski, President and CEO of IPI Wealth Management. "IPI's commitment to our mission of integrity, performance and innovation fosters our proven process and wealth management strategies. We are proud of our model and the peace of mind it continues to provide our clients."
The 2015 Financial Times Top 300 Registered Investment Advisers is an independent listing produced by the Financial Times (July, 2015). The FT 300 is based on data gathered from RIA firms, regulatory disclosures, and the FT's research. Points were granted on a variety of attributes that the Financial Times deemed important to affluent investors. As identified by the FT, the listing reflected each practice's performance in six major areas, including assets under management, asset growth, compliance record, years in existence, credentials and accessibility. The selection process included applications from more than 2,000 independent RIA firms.
---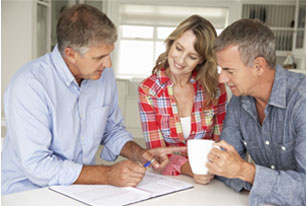 We Would Love To Hear From You
The team at Investment Planners Inc. is happy to answer any questions or comments you may have about our services.
Contact Us