Kathy Weaver and Jamie Ruyle Sponsor at Women's Seminar
back
News:
Kathy Weaver and Jamie Ruyle Sponsor at Women's Seminar
Oct 18, 2017
On September 20th, Kathy Weaver and Jamie Ruyle of Investment Planners, Inc in Alton attended the annual Women's Seminar. This event is put on by the Riverbend Growth Association and empowers women in their community to be leaders. During the event, there are breakout sessions to visit the sponsoring businesses. Many women stopped by the booth that Kathy and Jamie had set up for Investment planners with free pens and a chance to win a gas gift card. "This event lets me stand out as a female financial advisor in our community. I enjoy working alongside and networking with many other influential women." Kathy Weaver
---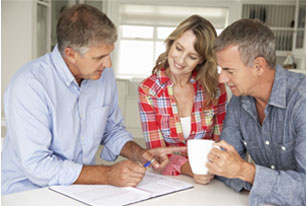 We Would Love To Hear From You
The team at Investment Planners Inc. is happy to answer any questions or comments you may have about our services.
Contact Us